Why Innatiux?
SOLVING THE RECRUITMENT PROBLEMS FACED BY HIRING MANAGERS, HR, AND CANDIDATES
There are an enormous amount of recruitment challenges faced by the hiring managers, human resources and the executive teams when trying to hire top talent. Some of which may include: Internal recruiters not having in-depth industry or technical domain knowledge; HR and hiring managers not having the bandwidth to dedicate time towards the hiring process; Having concerns about confidentiality or sensitivity in competitive situations; No solid, repeatable process that can deliver top-level candidates consistently. In addition, the above-mentioned challenges can lead to frustration and dissatisfaction by the candidates, further affecting the timeliness and success of the hire as well as the image and credibility of the hiring company and its employees. Innatiux can solve all of these challenges and other hiring issues by offering: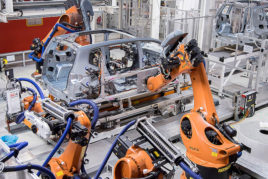 Domain Expertise
Recruiters that come from the niche industries that our clients are in. Therefore, have the network, technical domain knowledge and because they have been hiring managers and candidates themselves, have a 360-degree view of the entire hiring process.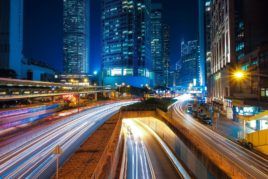 Speed
Real-time availability of recruiting resources at the exact time it is needed. Proven and effective processes not affecting internal company bandwidth or taking valuable productive time away from hiring managers or human resources personnel.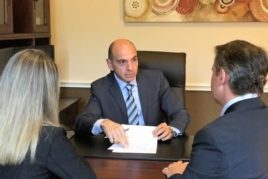 Confidentiality
Finesse, tact, and discreetness to deal with sensitive, confidential and highly complicated search assignments and negotiations. Ability to explore passive A-player talent in a competitive environment without legal implications.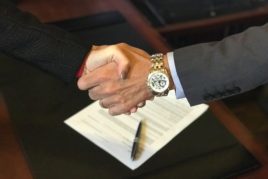 Guarantee
Access to the best available talent and protection against a bad hire by offering a guarantee period and additional services such as behavioral assessments, benchmarking, references and background checks (depending on contract).
Fabio Consentino
Managing Director / Innatiux Executive Search
Our clients, candidates, and employees are our most important assets. We treat them with the utmost respect, as without them, there is no business
Stephen R. Covey
Educator | Author | Businessman | Keynote Speaker
Deep within each of us is an inner longing to live a life of greatness and contribution – to really matter, to really make a difference. We can consciously decide to leave behind a life of mediocrity and to live a life of greatness – at home, at work, and in the community.
Do nothing out of selfish ambition or vain conceit. Rather, in humility value others above yourselves"